Differentiated instruction and authentic performance tasks help students learn with a deeper understanding and can lead to greater learning outcomes. While the benefits are clear, how to implement this in the classroom and in virtual learning settings can present challenges for educators.

In this complimentary webinar on October 14th, Jay McTighe and Carol Ann Tomlinson will explain how the Understanding by Design curriculum framework and Differentiated Instruction supports the use of authentic performance tasks and PBL. You'll also explore:
Definitions of differentiation and authentic learning, along with common misconceptions

Tips for uncovering new opportunities to differentiate through PBL

Assessment practices that make learning more meaningful and more purposeful

Strategies for engaging students in meaningful learning, whether you're teaching students in-person, remotely, or in a blended/hybrid environment
Can't attend on October 14th? Register now and we'll email you a recording of the webinar.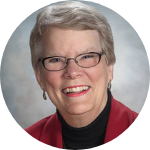 Carol Ann Tomlinson

Carol Ann Tomlinson is an educator, author, and speaker. She is known for her work with differentiated instruction and has written more than 300 books, chapters, and articles for educators.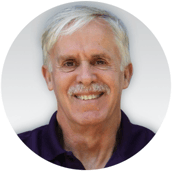 Jay McTighe

Jay McTighe is an accomplished author, having co-authored 17 books, including the award-winning and best-selling Understanding by Design series with Grant Wiggins.