Webinar: PBL for All
Project-Based Learning (PBL) can seem daunting when you have time constraints, standards, and a curriculum map. Often, the push for better test scores and "basic skills" means certain students (those with low test scores, English Language Learners, Special Education students) are not given access to this engaging, empowering teaching method.

In this complimentary webinar, John Spencer and John Larmer will lay out the case for making PBL a reality for all students.
Featured Educators:
John Larmer

John Larmer has spent over two decades providing PBL expertise and leadership. He co-developed the Buck Institute for Education's model for Gold Standard PBL and is the author of several books on PBL for K-12 educators. He has presented sessions and keynotes at conferences and events across the U.S. and in other countries. John began his career as a high school social studies teacher.

John Spencer

Dr. John Spencer is a former middle school teacher and current college professor who is passionate about seeing kids reach their creative potential. He is the co-author of the bestselling books Launch, Empower, and Vintage Innovation. In 2013, he spoke at the White House, sharing a vision for how to empower students to be future-ready through creativity and design thinking.
ACCESS THE WEBINAR
Success Stories
Spotlight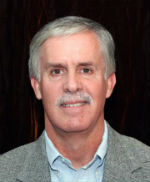 The collection of performance tasks developed by Defined Learning supports the UbD framework for curriculum, instruction and assessment. Through the utilization of 'real world' performance tasks and related resources, teachers engage their students in meaningful learning and authentic assessment – and that is the best preparation for the world outside of school.

Jay McTighe