ENGAGING STUDENTS IN AUTHENTIC LEARNING WITH JAY MCTIGHE AND DR. CANDACE SINGH
What You'll Learn:
Now more than ever, educators need better approaches for engaging students in meaningful learning that builds critical thinking and problem-solving skills –skills that will support them throughout their lives. Authentic performance tasks provide opportunities for students to apply their learning in relevant contexts and enable the integration of 21st Century Skills with academic content.
In this complimentary webinar, we will discuss how to engage students in meaningful learning opportunities through performance tasks that can be implemented in virtual, blended, and in-person environments.
Presenters:
Jay McTighe is an accomplished author, having co-authored 17 books, including the award-winning and best-selling Understanding by Design series with Grant Wiggins. He will discuss ideas from his latest book Designing Authentic Performance Tasks and Projects: Tools for Meaningful Learning and Assessment (ASCD, 2020).
Dr. Candace Singh is the Superintendent of the award-winning Fallbrook Union Elementary School District nationally recognized for their work in creating an innovative and forward-thinking leadership culture that encourages and teaches children to be the leader of their own lives and to use their leadership skills to make a difference in the lives of others. Dr. Singh will share how FUESD incorporates authentic performance tasks in its K-12 curriculum to provide meaningful learning opportunities for all students.
Webinar: Engaging Students in Authentic Learning Virtually or In-Person
Success Stories
Spotlight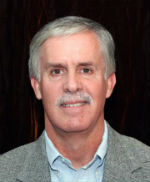 The collection of performance tasks developed by Defined Learning supports the UbD framework for curriculum, instruction and assessment. Through the utilization of 'real world' performance tasks and related resources, teachers engage their students in meaningful learning and authentic assessment – and that is the best preparation for the world outside of school.

Jay McTighe