ENHANCING REMOTE SUMMER LEARNING WITH PERFORMANCE TASKS
In this complimentary webinar, Defined Learning CAO David Reese will host an online panel featuring leaders from two school districts who will share their lessons learned from implementing performance tasks in past summer school sessions and will share how they are going to implement them remotely this summer.
Presenter:
Dr. David Reese

serves as Chief Academic Officer for Defined Learning. During the past twenty years, Dr. Reese has served K-12 students as a science teacher, Curriculum Specialist, and Central Office Administrator. He has taught Masters and Doctoral courses in all areas of curriculum and professional development leadership with a focus on authentic learning and project-based learning.
Webinar: Enhancing Remote Summer Learning with Performance Tasks
Success Stories
Spotlight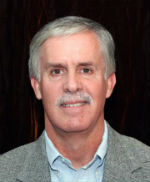 The collection of performance tasks developed by Defined Learning supports the UbD framework for curriculum, instruction and assessment. Through the utilization of 'real world' performance tasks and related resources, teachers engage their students in meaningful learning and authentic assessment – and that is the best preparation for the world outside of school.

Jay McTighe