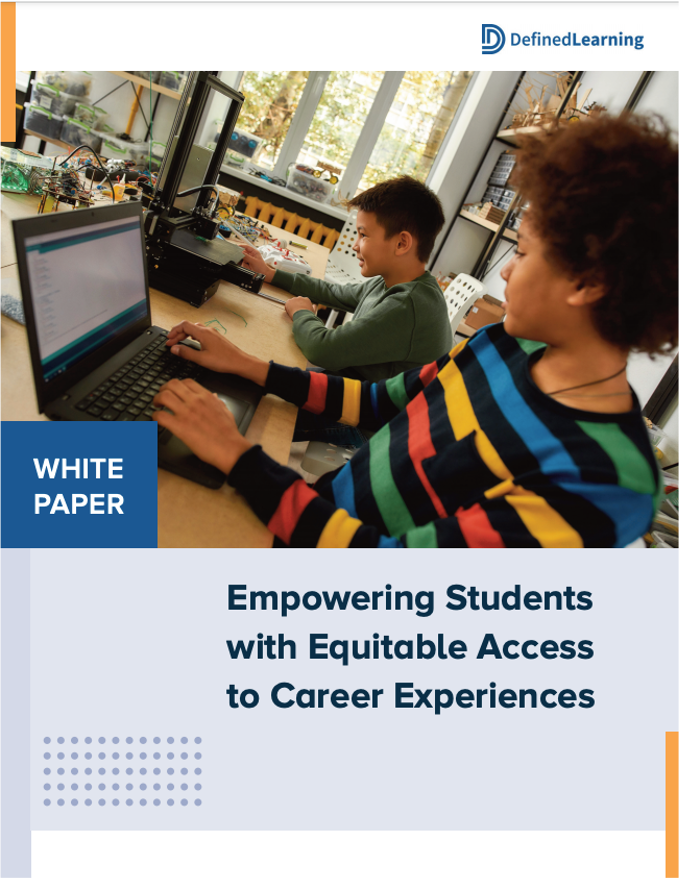 White Paper
EMPOWERING STUDENTS WITH EQUITABLE ACCESS TO CAREER EXPERIENCES
Connecting what students are learning to careers not only deepens their engagement in school but also helps them make more informed choices about their future. What's more, giving students early exposure to career options is a critical strategy for closing economic gaps and putting students on a path to a promising future.
This complimentary guide explores why school systems should empower all students with equitable access to career experiences, and it describes the keys to doing so successfully. You'll also learn how Defined Careers helps educators achieve this important goal.
---
Provide your students with the opportunity to experience meaningful career-based learning today!
For a limited time, Defined Learning is providing a 50% fall savings on Defined Careers subscription with a buy one building and receive one building free promotion. LEARN MORE HERE