Webinar: Educating for Authentic Performance: The Essence of Future Readiness
Today's educators are tasked with improving college, career, and life readiness in schools. Authentic performance tasks are well-suited to helping students build the "real-world" skills and transfer abilities that are needed for success in college and the workplace. Authentic tasks engage students in relevant learning and enable educators to assess outcomes that matter.
In this webinar, you will hear ideas for:
Mapping the K-12 curriculum around authentic performance tasks

Supporting teachers in implementing performance tasks
Presenters include Jay McTighe, the award-winning and best-selling co-author of The Understanding by Design Framework® (UbD), who will explain why rich authentic performance tasks help students to apply and transfer knowledge—keys to building valuable lifelong skills. Michael Pflug, an administrator at a large school district in Texas, will join him to describe how the district incorporates authentic performance tasks into their K-12 curriculum.
Featured Educators:
Jay McTighe

Award-winning and best-selling co-author, The Understanding by Design Framework

Michael Pflug

K-12 STEAM curriculum designer, Prosper Independent School District, Texas
ACCESS THE WEBINAR
Success Stories
Spotlight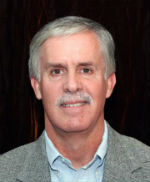 The collection of performance tasks developed by Defined Learning supports the UbD framework for curriculum, instruction and assessment. Through the utilization of 'real world' performance tasks and related resources, teachers engage their students in meaningful learning and authentic assessment – and that is the best preparation for the world outside of school.

Jay McTighe