EARLY STEM EXPOSURE THROUGH CAREER-FOCUSED PBL
Exposure to STEM concepts and careers should begin in elementary school when students' natural curiosity is greatest. Providing students with opportunities to connect STEM skills to the real world exposes them to possible career paths and expands their vision of what is possible in life.
Download this guide to learn how educators can link STEM concepts to careers in the early grades.
WP: Early STEM Exposure Through PBL
Success Stories
Spotlight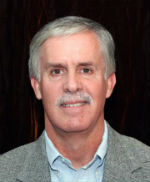 The collection of performance tasks developed by Defined Learning supports the UbD framework for curriculum, instruction and assessment. Through the utilization of 'real world' performance tasks and related resources, teachers engage their students in meaningful learning and authentic assessment – and that is the best preparation for the world outside of school.

Jay McTighe