PROFESSIONAL LEARNING FOR PBL
High-quality professional learning is essential for giving teachers the knowledge and skills they need to implement project-based learning (PBL) effectively in their classrooms.
This white paper explores what high-quality professional learning looks like and how school systems can apply it to PBL to ensure success.
Featured Educators:
MARK DANIEL

Superintendent, Fort Wayne Community Schools

RAMONA COLEMAN

Assistant Superintendent for professional learning, Fort Wayne Community Schools
JOHN LARMER

John Larmer has spent over two decades providing PBL expertise and leadership. He co-developed the Buck Institute for Education's model for Gold Standard PBL and is the author of several books on PBL for K-12 educators.
Please fill out this form to download your white paper.
Success Stories
Spotlight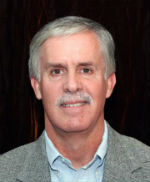 The collection of performance tasks developed by Defined Learning supports the UbD framework for curriculum, instruction and assessment. Through the utilization of 'real world' performance tasks and related resources, teachers engage their students in meaningful learning and authentic assessment – and that is the best preparation for the world outside of school.

Jay McTighe