Webinar: Leveraging Technology to Enhance the Learning Experience
Now more than ever, educators need better strategies for engaging students in meaningful project-based learning (PBL) that builds future-ready skills. In this complimentary webinar, educator and author Rachelle Dene Poth and PBL coach Maria Flaherty will share how they leverage technology to design more purposeful project-based learning experiences that drive student engagement and promote creativity in learning.
Download this webinar to learn how you can leverage technology to engage students in authentic PBL that can be implemented in virtual, blended, and in-person learning environments.
Featured Educators:
Maria Flaherty

Adjunct Professor at Sanford College of Education-National University

Rachelle Dené Poth

Edtech consultant, author, and teacher

Meghan Raftery

Defined Instructional Leader
ACCESS THE WEBINAR
Success Stories
Spotlight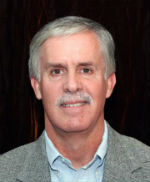 The collection of performance tasks developed by Defined Learning supports the UbD framework for curriculum, instruction and assessment. Through the utilization of 'real world' performance tasks and related resources, teachers engage their students in meaningful learning and authentic assessment – and that is the best preparation for the world outside of school.

Jay McTighe