PBL IN THE REMOTE LEARNING ENVIRONMENT
Project-based learning (PBL) represents an exciting shift in education and drives the development of critical future-ready skills. While the benefits are clear, how to achieve this in a remote learning environment has presented educators with a new set of challenges. This webinar will share ideas for engaging students and caregivers in projects that can be done at home with considerations for equity and personalized learning supports. Educators will leave with ideas, strategies and a framework for developing and implementing PBL projects in the remote environment using the Defined Learning framework.
This webinar will cover:
Research and best practices for engaging students in authentic projects
A framework that educators can follow to engage students in remote projects that drive learning
Simple strategies and curriculum tools to help teachers plan and share remote PBL lessons with ease
Presenter:
Dr. David Reese

serves as Chief Academic Officer for Defined Learning. During the past twenty years, Dr. Reese has served K-12 students as a science teacher, Curriculum Specialist, and Central Office Administrator. He has taught Masters and Doctoral courses in all areas of curriculum and professional development leadership with a focus on authentic learning and project-based learning.
Webinar: PBL in the Remote Learning Environment
Success Stories
Spotlight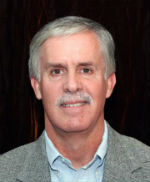 The collection of performance tasks developed by Defined Learning supports the UbD framework for curriculum, instruction and assessment. Through the utilization of 'real world' performance tasks and related resources, teachers engage their students in meaningful learning and authentic assessment – and that is the best preparation for the world outside of school.

Jay McTighe