STUDY SHOWS DEFINED LEARNING HAS A POSITIVE IMPACT ON STUDENT LEARNING
To understand the impact that a project-based learning (PBL) environment has on classroom instruction and student outcomes, MIDA Learning Technologies conducted a study of 2nd and 5th graders at a large suburban school district in Illinois.
Research by Mida Learning Technologies showed that after utilizing PBL through Defined Learning in science classes for one year (2015-2016), teachers saw improvements in students' engagement and motivation. In addition, students who used Defined Learning outperformed their peers in critical thinking and problem solving skills.
Assessments revealed that students who used PBL by Defined Learning outperformed their peers by over +5 points
2nd-grade PBL and Defined Learning users achieved +49% higher scores than those that were in a traditional direct-instruction classroom.
5th-grade group who used Defined Learning outperformed the control group by +39%
Research
Success Stories
Spotlight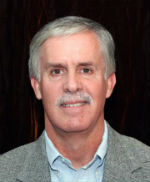 The collection of performance tasks developed by Defined Learning supports the UbD framework for curriculum, instruction and assessment. Through the utilization of 'real world' performance tasks and related resources, teachers engage their students in meaningful learning and authentic assessment – and that is the best preparation for the world outside of school.

Jay McTighe