Webinar: Supporting Authentic Learning and Differentiation Through PBL
Presenters:
Carol Ann Tomlinson

Carol Ann Tomlinson is an educator, author, and speaker. She is known for her work with differentiated instruction and has written more than 300 books, chapters, and articles for educators.

Jay
McTighe

Jay McTighe is an accomplished author,
having co-authored 17 books,
including the award-winning and best-selling Understanding by Design series with Grant Wiggins.
In this complimentary webinar, Jay McTighe and Carol Ann Tomlinson will explain how the Understanding by Design® curriculum framework and Differentiated Instruction support the use of authentic performance tasks and Project-Based Learning (PBL).
You'll also explore:
Definitions of differentiation and authentic learning, along with common misconceptions

Tips for uncovering new opportunities to differentiate through PBL

Assessment practices that make learning more meaningful and more purposeful
Access The Webinar
Success Stories
Spotlight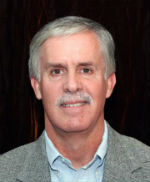 The collection of performance tasks developed by Defined Learning supports the UbD framework for curriculum, instruction and assessment. Through the utilization of 'real world' performance tasks and related resources, teachers engage their students in meaningful learning and authentic assessment – and that is the best preparation for the world outside of school.

Jay McTighe