Webinar: Supporting Teachers in their Shift to Project-Based Learning
STEM Education and project-based learning (PBL) represent an exciting shift in education. Research shows that PBL can bring about rigorous and engaging teaching needed to prepare learners for future success. While the benefits are clear, how to achieve this has presented educators with a new set of challenges.
Join administrators from Norwalk, Conn., to learn how they determined the best way to scale professional development and prepare teachers to implement high-quality STEM-based PBL. The Norwalk school district will share its vision, plan, and lessons learned.
This webinar will cover:
How district leaders designed a sustainable plan for successful PBL professional development

Their unique implementation planner that serves as an anchor for new PBL teachers

Curriculum tools and resources Norwalk provides to help teachers effectively implement performance tasks
This session will address these issues and provide practical tools to assist teachers in making the shift to STEM-based PBL.
Featured Educators:
Christina Cormier

STEAM teacher, Columbus Magnet School, Norwalk, CT

Kate Curran

Teacher in residence, STEM, K-12, Norwalk Public Schools, Norwalk, CT

Tina Henckel

Administrator, Norwalk Public Schools, Norwalk, CT
ACCESS THE WEBINAR
Success Stories
Spotlight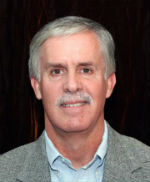 The collection of performance tasks developed by Defined Learning supports the UbD framework for curriculum, instruction and assessment. Through the utilization of 'real world' performance tasks and related resources, teachers engage their students in meaningful learning and authentic assessment – and that is the best preparation for the world outside of school.

Jay McTighe