Webinar: Driving Student Success with Career-Connected Learning
In this complimentary webinar, Jay McTighe, Joe Sanfelippo, and more will share their insight on how to provide K-12 students with meaningful learning opportunities that build future-ready skills and expand career pathways.

View this webinar and learn how schools across the country are effectively implementing these strategies through PBL and STEM. You'll walk away with best practices and turnkey tools that you can bring back to your district to drive college and career readiness.
Please note, this webinar is a 5-hour virtual summit but you have the option to watch each 1-hour presentation separately.
Featured Educators:
Mark Daniel

Superintendent, Fort Wayne Community Schools, IN

Traci Davis

Senior Equity Advisor at Defined and former Superintendent of Washoe School District, Nevada

Adam Hengel

Coordinator of Instructional Services, West Allis School District, WI

Jay McTighe

Award-winning author of the Understanding by Design Series

Joe Sanfelippo

Superintendent, Fall Creek Schools District, WI

Genevra Walters

Superintendent, Kankakee School District, IL
ACCESS THE WEBINAR
Success Stories
Spotlight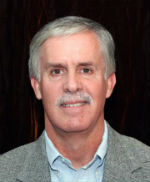 The collection of performance tasks developed by Defined Learning supports the UbD framework for curriculum, instruction and assessment. Through the utilization of 'real world' performance tasks and related resources, teachers engage their students in meaningful learning and authentic assessment – and that is the best preparation for the world outside of school.

Jay McTighe